Our home school has been so blessed this year to try out so many new things! This week I posted my last reviews for
The Old Schoolhouse Review Crew.
Through the Crew, our home school was blessed with 38 different products that we tried out, not to mention two other items we reviewed outside the Crew. What a blessing! Were we busy? Yes! Was it worth it? A thousand times yes! We have found some really neat things that have worked for us, and really made our home school a well-rounded and enriching experience for the girls. I have also learned about many products out there that maybe didn't work for us, but we were able to help someone else by recommending them.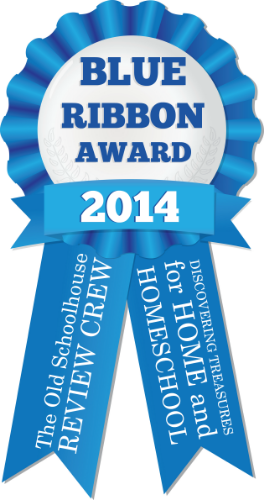 As you may know from following the blog, we use A Beka as our core curriculum, and then
enhance our curriculum
with a number of different items to make it a well rounded education for the girls.
The voting is in - check out
The Old Schoolhouse Review Crew's list of "Blue Ribbon Awards" for the 2014 Crew year.
It was so fun and exciting to vote for our favorites, and I can't wait to see which products take top honors!
We compiled a list of our own favorites though, and I would like to share the best, the funniest, and well....the quirkiest....here on my blog.
Enjoy!
1) Barrel of Belly Laughs Award:
Hands down, this goes to
Snake Oil
from Out of The Box Games. We have so much fun playing this game, where players come up with the most outrageous inventions and then make a sales pitch to the unsuspecting customer.
2) Kid Favorite:
This one kept coming up repeatedly when we were voting for the Blue Ribbon Awards. It is an audio drama called
The Brinkman Adventures.
These audio dramas features a family telling real life missionary stories. They are fascinating (and shhh...educational!) and the girls love listening to them over and over.
3) Cool Mom Award:
Yes, using the treasure hunts from
Clued In Kids
elevated me to coolest mom on the planet status. We only reviewed two different hunts, and I can't even tell you how many times the girls have asked me to set up more treasure hunts since then! Since I lack the creativity gene to set up one on my own, treasure hunts from Clued In Kids has found it's way onto my Christmas shopping list.
4) Best Book (that I didn't even know I needed):
Well, I might have suspected I needed something, but I really wasn't sure what....But after reading
Flourish
it really opened my eyes to the need for more balance in my life. No amount of wishful thinking and planning will take care of my family unless my time and priorities are balanced. This was a great read and a great help.
5) Best Movie:
I found the movie
Captivated
from Media Talk 101 to be a great help to us, teaching us the place that screen time should have in our life, and why controlling it is so important. We ended up purchasing more copies to loan out. This movie is a great help and I encourage everyone to watch it.
6) Kelly's favorite:
Besides the overall favorites of Clued In Kids and the Brinkman's, Kelly really loved almost everything she tried out this year. It was incredibly hard for her to pick a favorite, but I think we will have to go with the self-paced online History course from
Veritas Press.
The characters are quirky and the history song they sing every lesson is cheesy, but I think that's what makes this program so endearing. Our whole family can sing the song, listing all the important historical events of the New Testament: Greece and Rome era.
7) Melissa's favorite:
Melissa has really taken to her
French lessons
from Middlebury Interactive Languages. We have tried out several foreign language programs over the past year, and this is the one that really stuck and worked for her. She loves her French and is making tremendous progress.
8) Laura's favorite and the Biggest Surprise Award:
Laura mentions weekly how grateful she is to have taken the
Personal Statement Writing Course
from Fortuigence. This program indeed was a big surprise. We almost passed it over, but Laura needed to write personal essays for her college applications and was really struggling to write about herself. I welcomed an opportunity for her to work with an outside writing instructor and step away from having to give feedback about her essays. This course made writing come so easily and naturally for her, and her essay came out superb! She has already used it for a number of scholarship and college applications.
9) Kid Tested and Mom Approved Award:
While this program is NOT the favorite of the kids, it's value is so great that it makes my top ten list as the mom and teacher. Practicing math facts is never fun but it is necessary, so
UberSmart Math Facts
comes in very handy. This program is simple with no frills, but it is effective. It's an easy alternative to daily flash cards, and Kelly's math skills have increased exponentially by doing it several times a week. This is the math facts review program I have always dreamed of, but never found until this Crew year.
10) In The Trenches Award:
The best product we tried out that gets used daily and eliminates stress from my life is the
Trident iPad Case.
This military grade case completely encloses the iPad. Seriously, the iPad has survived accidental drops and water spills and hasn't skipped a beat thanks to this awesome gadget. I am really happy we have it.
These are our favorites from the past year. Stay tuned as next week I will be posting the Crew favorites, and 2015 is already shaping up to be an exciting year for the Review Crew. I am so happy to be chosen as a member of the Crew again for 2015.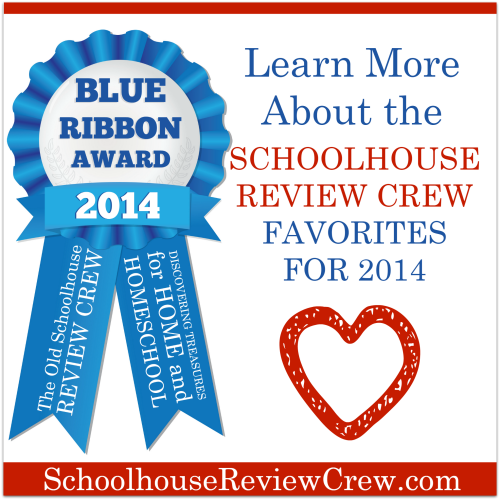 Copyright 2012-2014 - "Be The One" - www.aclassofone.blogspot.com All rights are reserved. No text, photos, or content may be reproduced without direct permission from the author.