This breakfast casserole has no end to the variations that can be made. I call it "leftovers" casserole because I like to put it together using the leftovers from dinner! Since I already have a 'mess' out from cooking dinner, I take advantage of that and sneak in a second meal preparation before doing my big cleanup. It also limits the leftovers that cumber up the fridge, as well as making sure no good food goes to waste.
I am going to give you step by step directions to build a half size or full size breakfast casserole. Like my previous days recipes, these can be modified to accommodate most food allergies as well.
Most dinners will include some type of meat, veggies, and carbs. Now, if you have a lot of flavor or sauce in your dinner, than you might not be able to use it for building a breakfast casserole, but many of our meals are somewhat plain and uncomplicated, because of the various allergies, so this usually will work for us.
If your dinner leftovers are too saucy or complicated, you can feel free to build a breakfast casserole out of specific ingredients purchased just for it, and not worry about using up leftovers or tastes that will clash.
The key to making a good breakfast casserole is to build it the night before and let the ingredients soak in together overnight. It can be kept in the fridge and pulled out to bake in the morning, for a fuss free, hearty breakfast that will not fill up your kitchen sink with all kinds of cooking dishes! I recommend pulling it out of the fridge as soon as you wake up, and letting it sit out on the counter warming up to room temperature (maybe an hour if you have that much time) before baking. It does bake better if it starts out at room temperature.
The first step: Choose a sturdy baking dish with higher sides, and spray it well with cooking spray to grease it thoroughly. Deciding how big you want your casserole to be, or how much leftovers you are trying to use up, will determine what size pan you use. Typically we make two square (8") pans here - one that is gluten/dairy free, and one that is not. You can also make one large 9" x 13" pan.
Preparation: Prepare your veggies and meats. If you are using leftovers, cut them into bite size pieces. If you are preparing fresh, chop and sauté your veggies in olive or canola oil, and brown your meat. (Breakfast sausage works extremely well for this, but does take some cooking preparation) Crumbled bacon also is a tasty addition. See Friday's post for the world's easiest method to cook bacon!
How much meat and veggies? For a 9"x13" pan, I would recommend about 2 cups of veggies and about 1 lb. of meat. If you have less than that, you should plan on making a smaller, 8" square pan size.
Here is a skillet full of chopped peppers, garlic, and onions in a canola oil sauté. Added spices are salt, pepper, 1/2 tsp of red pepper flakes, and 2 tsp. of parsley.
For this example, I used a 1 lb. package of breakfast sausage, which I added to the veggie sauté, and broke up with my cooking spoon, stirring over medium heat until the sausage was browned.
Building the casseroles: The bottom layer in your greased pan will be whatever carbs you choose to use. Our favorite is leftover (or stale) bread, torn into small pieces. (About roughly 1-2" square sized pieces). You can also use potatoes, either shredded or cut into small chunks (great use for leftover baked potatoes! If you know you will be making a breakfast casserole, throw a couple extra baked potatoes in for this purpose!) If you are making a gluten free casserole, then potatoes are definitely the right choice! This is also a way to make this a more convenient dish, by purchasing frozen pre-shredded potatoes and just pouring the contents of the bag in until the bottom of the pan is covered!
Two casseroles with the bottom layer of shredded potatoes all spread into them!
Second layer: On top of your carbs layer, you will spread the sauted veggies and/or meat. It will be uneven and lumpy, but that's ok. We will fix that later with the egg layer. As you can see from the pictures above, I made two casseroles side by side. One had no meat.
The meatless casserole - just potatoes, then veggies so far.....
Prepping the egg layer: The egg layer takes just a touch of preparation before pouring it over your casserole. For an 8" square pan, you will use 6 eggs, and for a large 9"x13" pan you will use 12 eggs. Crack them into a large bowl and whisk them till well blended.
To the eggs, add milk. For an 8" square pan you will need to add 3/4 c. of milk (plain rice or soy milk works fine if necessary) and for a 9"x13" pan you will need to add 1 1/2 c. of milk. Whisk again until the eggs and milk are well blended. I have a secret ingredient here that I always add to the milk/eggs combo...... it's 1/2 tsp of dry mustard powder! (If making a larger casserole, you can add up to a whole teaspoon though).
Pour the egg/milk mixture gently over the entire casserole, making sure all the areas are covered.
Finally:
Over the top of your casserole, sprinkle shredded cheese! Again, the type you will use will be whatever you have on hand, or whatever flavor most suits your taste. I typically use a cheddar or Colby Jack. For dairy free, I always use
Daiya shredded cheese.
(They have an amazing pepper jack shred that goes very well with breakfast casseroles!) Cheese is relative - some people like it more than others. Typically, I will use about 1 c. for a square pan, and 2 c. for a larger pan.
Overnight: You should plan on storing your breakfast casserole overnight in the fridge to allow the eggs to permeate down into the carbs, and allow the flavors to blend well. If you are using bread pieces, it is essential to make sure the eggs soak into the bread overnight, or the bread will come out very hard. If you are using potatoes, especially if they are pre-cooked (like leftover baked potatoes cut into chunks) then you have a little bit more flexibility in baking the casserole sooner.
Don't forget to take out your casserole and let it warm up a bit before baking!
Breakfast casserole ready for the oven:

Baking: Bake your casserole, uncovered, in a 350 degree oven. Baking time will vary depending on what you have used in the casserole, and how cold it was when you put it in. Start checking it after about 30 minutes. Square pans are smaller and cook faster, but the larger pans can take up to an hour. You will know it's done when the eggs are set and firm in the middle, and you can insert a knife into the casserole, and it will come out clean, and not 'eggy'.
Allow the casserole to cool for about 10 minutes so it will set. Then cut into it, serve, and enjoy!
This is a serving of the meat-free, veggie-filled, gluten-free breakfast casserole:

Great toppings for your casserole: salsa and sour cream, ketchup, hot sauce
Freezing casserole portions: I like to make a large casserole and freeze portions of it. The casserole holds up very well in the freezer, and can be easily reheated in the microwave from a frozen or thawed state. A large 9"x13" casserole will give 12 good sized portions. (kids will eat one, dad will eat two). I cut the casserole and wrap the portions individually in foil, so that hungry family members can grab one out of the freezer, unwrap it, warm it up, and eat it for a filling and quick breakfast!

Tomorrow is the last day of my easy breakfast ideas! I hope you have found some of these ideas to be useful in helping your family's morning routine. Come back tomorrow for a random roundup of breakfast ideas....and the world's easiest way to make bacon!
And while you're at it....click the banner below to stop by some of the other crew blogs!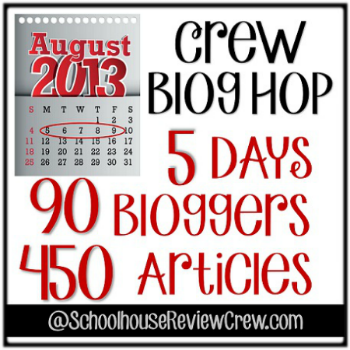 Copyright 2012-2013 - "Be The One" -
www.aclassofone.blogspot.com
All rights are reserved. No text, photos, or content may be reproduced without direct permission from the author.