U is for Udi's Gluten Free Products
Since I have been writing a series this week about Easy Breakfast recipes and ideas for busy homeschool mornings, I thought it would be appropriate to highlight our favorite Gluten Free items that we use as our "U" post.
Half the family here eats gluten-free. Of those, some are also dairy-free. We have tried, (and thrown away) countless gluten and dairy free products over the years, because they have been deemed inedible by the GF eaters here. We finally found a product line that we love! It tastes good, most of their products are dairy free as well, and the texture is very 'normal'.
This week, I have posted recipes and step-by-step directions for
Easy Breakfast Sandwiches
and
Breakfast Burritos
that both utilize some of our favorite Udi's products - the bagels and the tortillas.
Udi's has a great
interactive website
that contains a lot of information, product locator, and a place to
sign up for coupons.
I don't work for Udi's or get any gain for promoting their products, I am simply sharing what we have found that works for our family. Eating gluten free is not nearly as challenging as it used to be with all the new products that are available, but it still helps to get good recommendations!
Gluten-free tortilla

Gluten-free bagel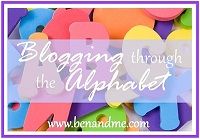 Copyright 2012-2013 - "Be The One" -
www.aclassofone.blogspot.com
All rights are reserved. No text, photos, or content may be reproduced without direct permission from the author.